ZBOX | The Mystery Box Made for Geeks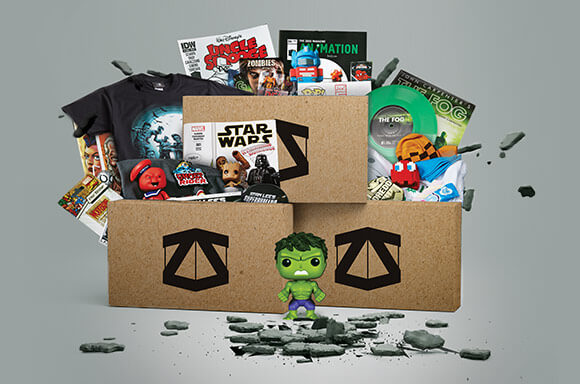 Get ready and suit up for TEAM UP – this month's brand-new ZBOX that's been stuffed full of awesome merch from properties like Marvel, DC and more! Superheroes are always teaming up these days, whether you're The Defenders, Justice League or somewhat smaller outfit. This ZBOX celebrates everything to do with this incredible superhero collaborations with some of the coolest merchandise around. You definitely won't want to miss out on this epic collaboration!
WANT TO KNOW MORE?
Check out our past boxes..
WATCH SOME INDEPENDENT UNBOXING VIDEOS
CHECK OUT WHAT ZBOXERS HAVE TO SAY ABOUT US..
A LITTLE SURPRISE EVERY MONTH.. DISCOVER SOMETHING YOU MAY NOT HAVE DISCOVERED OTHERWISE!
EllieJayden
ZBOX | The Mystery Box Made for Geeks
Looking for a great mystery box, either for yourself or one of your friends? Try out ZBOX! A monthly themed box, full with merchandise from your favorite films, TV series and games, including an exclusively designed t-shirt and 4 to 7 products in every box. With prices from just $19.99!
Take a look at the contents of our previous boxes over on the blog, to get a feel for the kind of great merchandise you'll be getting your hands on.