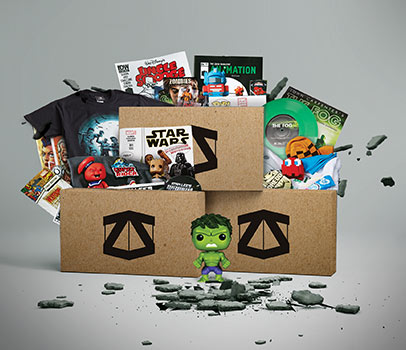 THE MYSTERY BOX MADE FOR GEEKS
The ZBOX is a monthly themed box, filled to the brim with
memorabilia from your favorite film, TV, and gaming franchises.
- Includes an exclusively designed t-shirt
- 4 to 7 products in each box
- Free worldwide delivery
- Prices start at just $19.99 a month (incl. S&H)
PAST ZBOXES
Check out the ZBOXes from previous months below!
FREQUENTLY ASKED QUESTIONS